You probably think you've been hiding away for too long, recently. Some like or crave the isolation, to clear their minds and be out of cell tower range for a while. Others have been doing their best work, sitting in their PJs and comfy slippers. You may of course be looking for an intimate corner of the world, to spend a few solitary days, or weeks, with someone important, celebrate and make some long lasting memories. It might be one of those far flung destinations that you have always wished to be.
Our Hideaways are those boutique hotels, out of the way villas, urban penthouses and ancient countryside cottages. We've curated a list of hidden gems from Islands to city centres, farmhouses and boats! Get in touch and lets talk about your own private Riad for a while or a small resort with private beach and as much or little attention you need. We'd love to hear what you ideal hideaway feels like.
Are you ready to start your next hideaway adventure?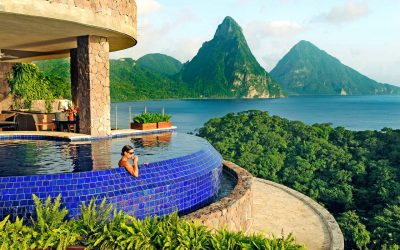 Paradise is Jade Mountain, an award winning boutique luxury resort in St LuciaA hideaway that's in plain sight, an enviable position on the side of a mountain overlooking it's beach. If you are planning some tropical winter sun this award winning destination has just...